Oh how the time flies when you've got nothing to do but pick maggots out your own rotting flesh.
RICHMOND, WE COME FOR YOU!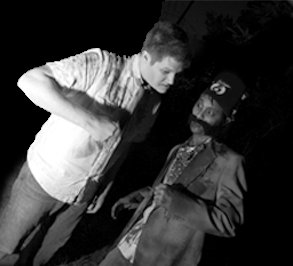 After months of scavenging for rodents along the sewers of the James River, your zombie masters have returned to the surface and are hungry for human flesh and BRAAAAAINS.
WHEN?
The 9th Annual Richmond Zombie Walk will take place on Saturday, October 26th. Pre-walk meet up at Byrd Park (Boat Lake) is at 1pm and the actual walk will begin on the sidewalk in front of Kroger on W. Cary Street in Carytown immediately after.
WHERE?
This year, as always, we will walk Carytown. And that's it. You will find that it is exhausting to lumber around just after a few blocks. In previous years some of the locations that we walked based on popular suggestions have been "hit or miss". We lose attendance with each new location, and there is some confusion with our out-of-town undead.
You can find the locations of the Staging area and Zombie Walk Route here.
***Reminder***
Plan your rides! This starting point is about 1 mile from the initial meet up spot.
CONTESTS:
Here are a few of the categories we'll be judging. Prizes will be awarded at the pre-walk meet up.
- Most Disgusting
- Best Couple/Group Theme
- Best Pop Culture Theme (TV/Movie/Comic/Gaming)
- Best Zombie Kid
- 2013 Zombie of the Year (Best Overall)
OUR PURPOSE:
Our activities this year will benefit The American Cancer Society. Again,we won't require anyone to make a donation, but if everyone can pitch in $5 each, it will be much appreciated. Let's raise even more money this year than we have in the past!
Again, stay tuned for upcoming information or just head on over to either our
Facebook Event Page
or
RichmondZombieWalk.com
for all the gory details. If you have any questions, ideas or would like to help out in any way, send us a message at
info@richmondzombiewalk.com
BRAAAIIINS!